Main Page
Jump to navigation
Jump to search
Hi, I'm Elijah Brown and welcome to my site, AD7ZJ.net! The name AD7ZJ is my ham radio callsign, and I occasionally post stuff I'm working on here for my own reference and for the benefit of anyone else who is interested.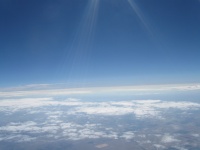 Airplane Stuff
Balloon Beacons & Tracking
Arizona Near Space Research (ANSR) flies unmanned high altitude balloons around Arizona both for fun/education of its members and in support of several college programs. I have been involved in the maintenance and design of the flight tracking beacons identified below. For general info on the club or on student payloads, please visit our main site ansr.org.
Ham Radio
Renewable Energy
Misc Stuff
Getting started with MediaWiki