Chevy K1500 4L60E Transmission Rebuild
Jump to navigation
Jump to search
The transmission started slipping in 3rd gear as if it had gone into neutral.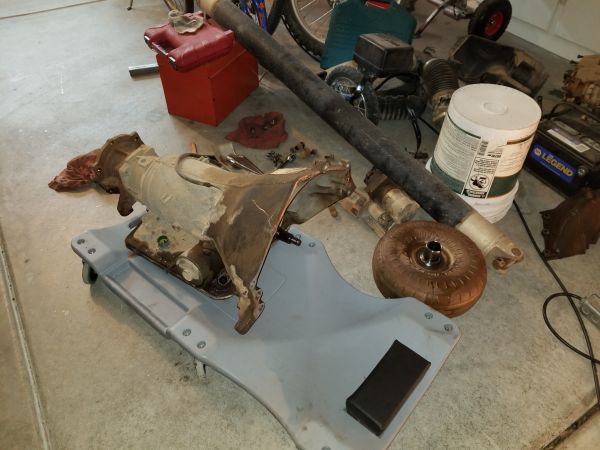 Getting the transmission out is half the job!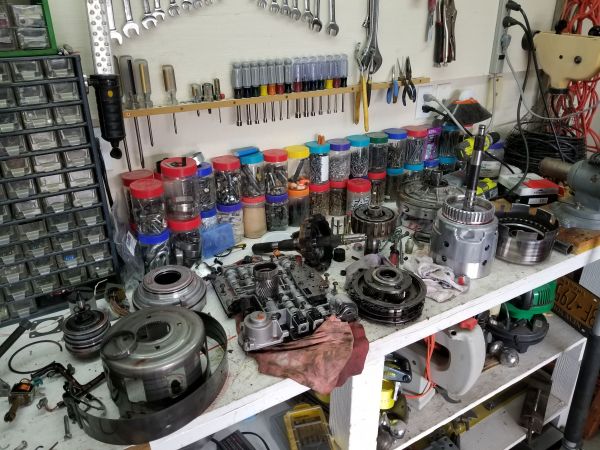 Initial tear down.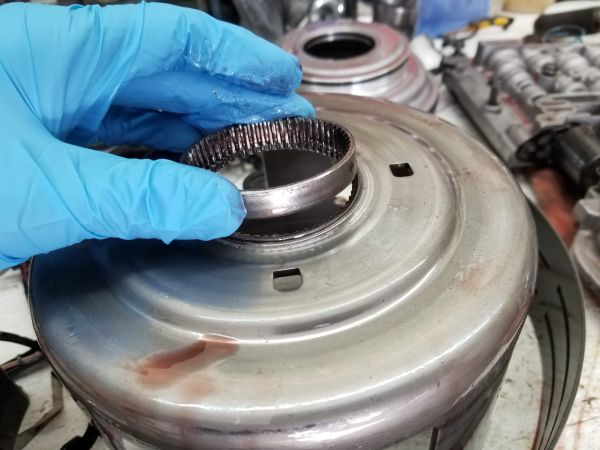 This problem was immediately obvious! The splines from the mating part were still engaging in the edge of the shell though, so it hadn't actually let go yet.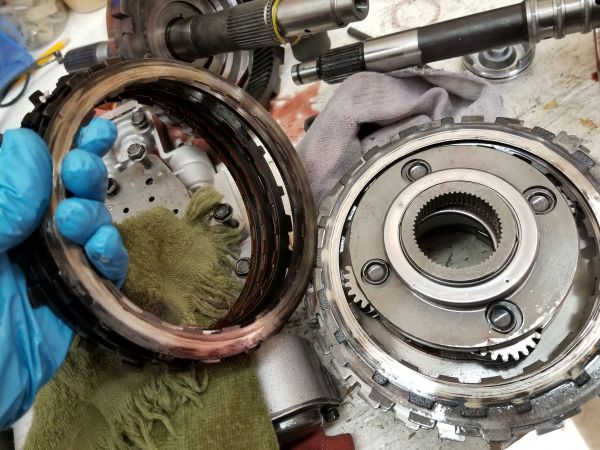 This was the direct problem. The clutch material was burned and mostly worn off.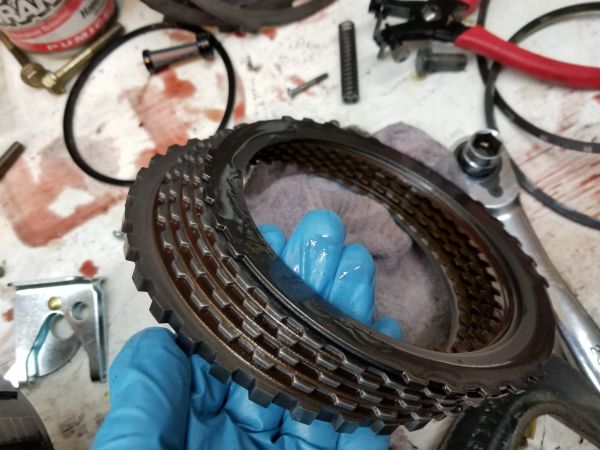 All other clutches in the system were still in good condition.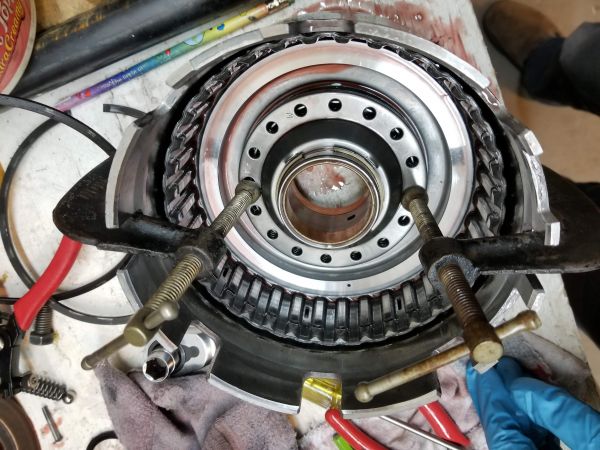 I disassembled all the clutch packs for thorough cleaning and inspection.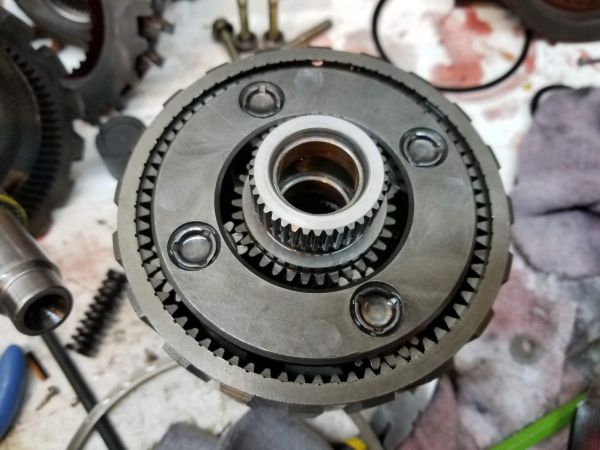 All the gears were in good condition, end play in spec for the spiders.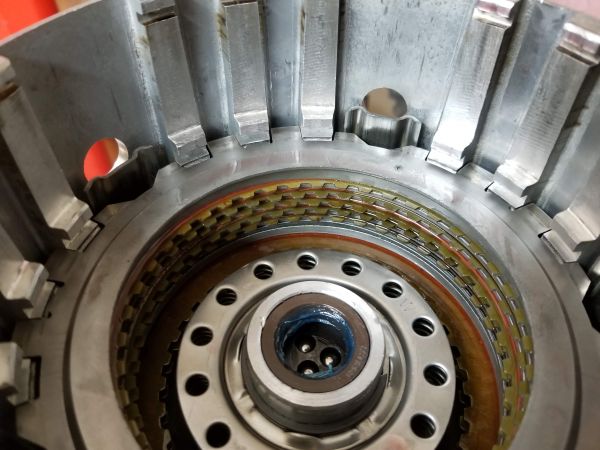 Reassembling the input drum.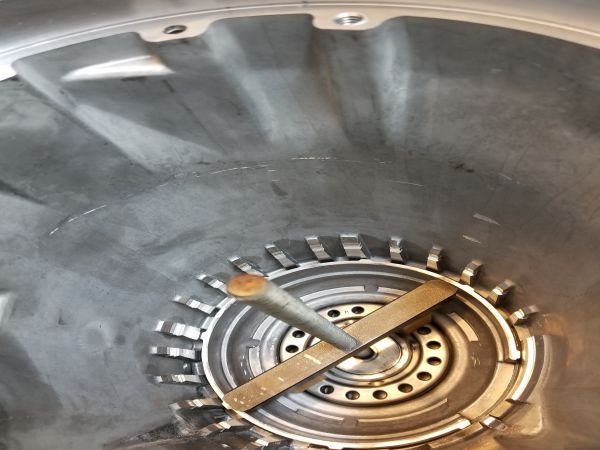 Reinstalling the reverse clutch. This is the only one you can't really do with regular clamps.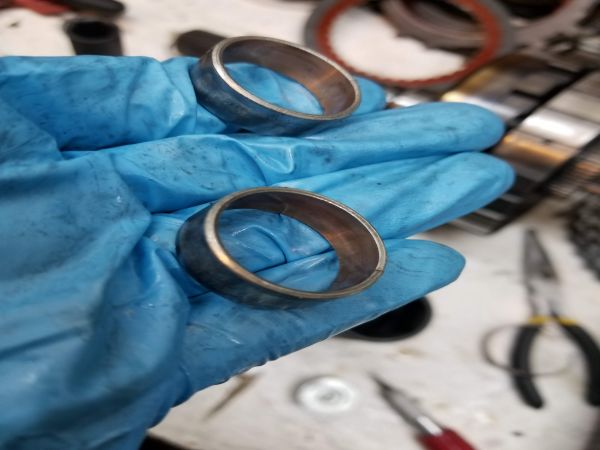 All bushings replaced.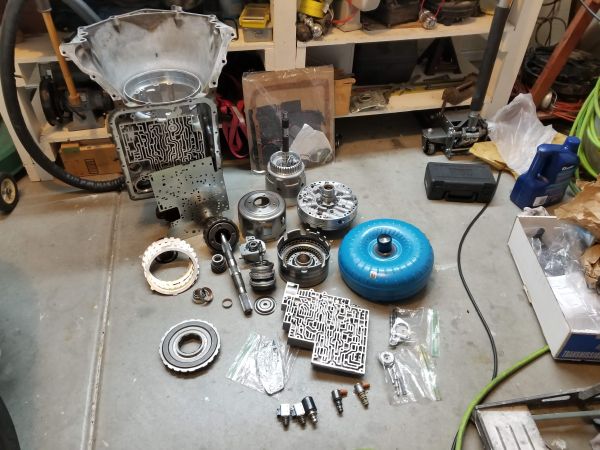 All parts ready for re-assembly.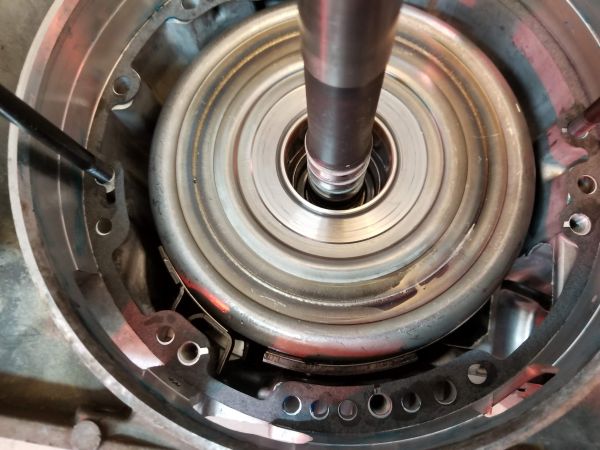 All parts of the transmission installed. End play checked, right in the middle of the spec.