Chevy K1500 4L60E Transmission Rebuild
Jump to navigation
Jump to search
The transmission started slipping in 3rd gear as if it had gone into neutral.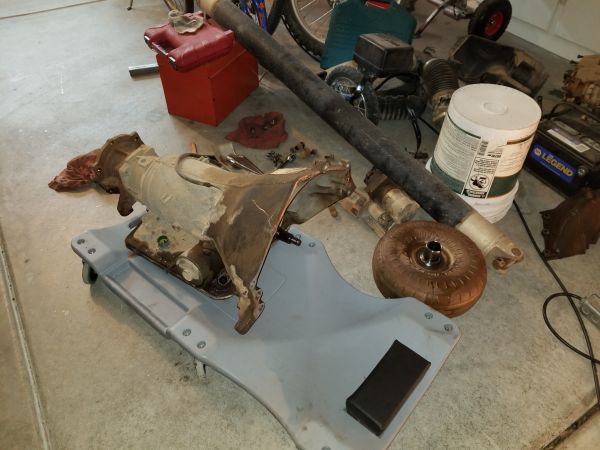 Getting the transmission out is half the job! one of the exhaust nuts was stuck so hard it rounded off trying to remove it, I had to use a grinder to carefully cut the nut off the stud.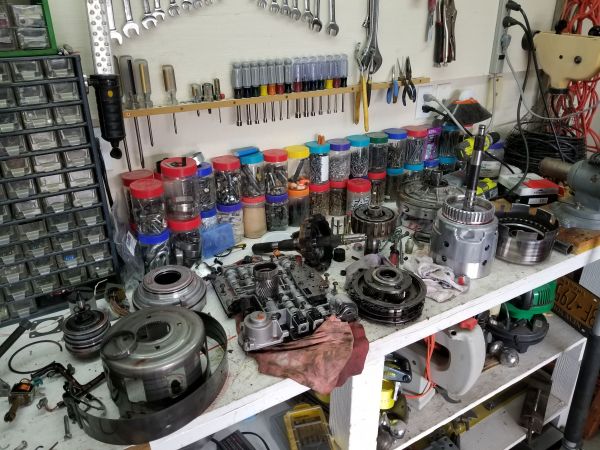 Initial tear down.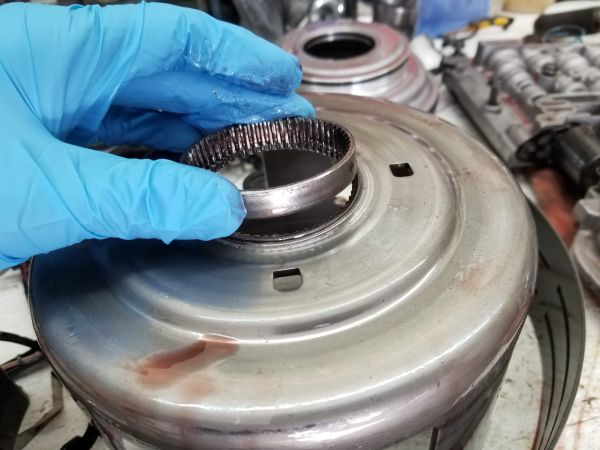 This problem was immediately obvious! The splines from the mating part were still engaging in the edge of the shell though, so it hadn't actually let go yet.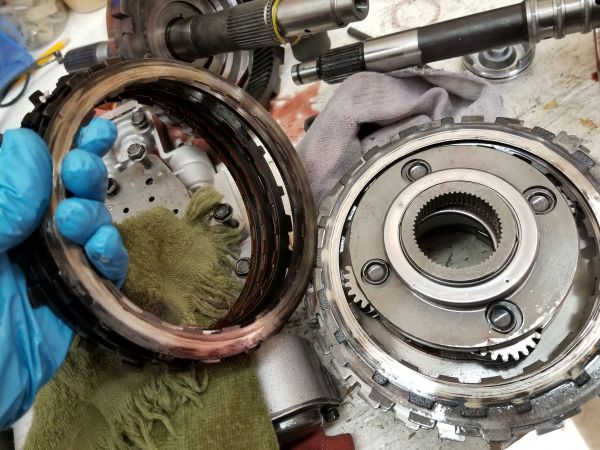 This was the direct problem. The clutch material was burned and mostly worn off. But *why*?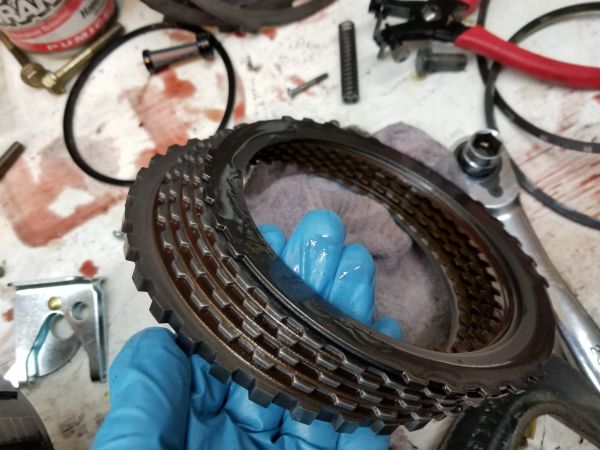 All other clutches in the system were still in good condition.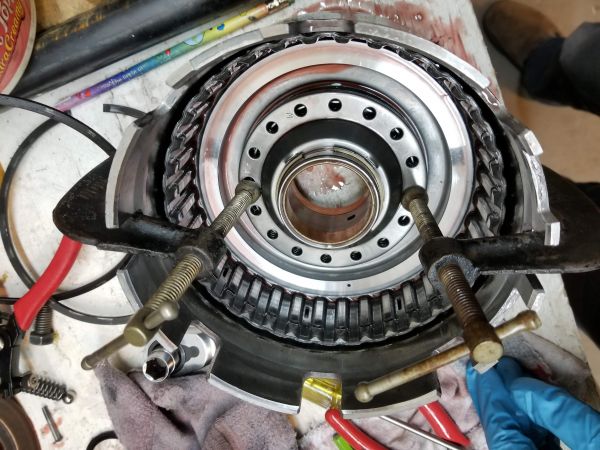 I disassembled all the clutch packs for thorough cleaning and inspection.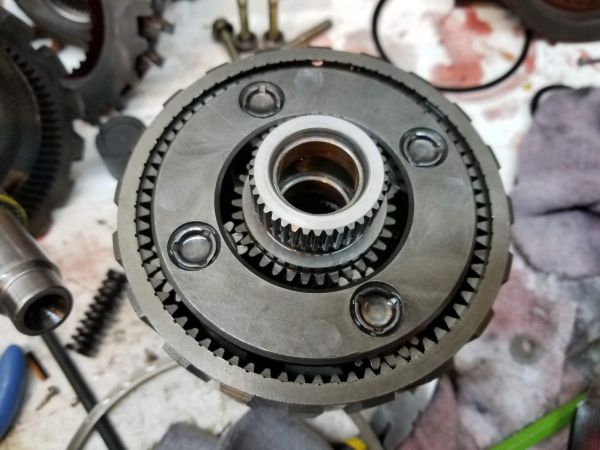 All the gears were in good condition, end play in spec for the spiders. I ordered a complete rebuild kit with all new frictions and steels, bushings, gaskets, seals, etc.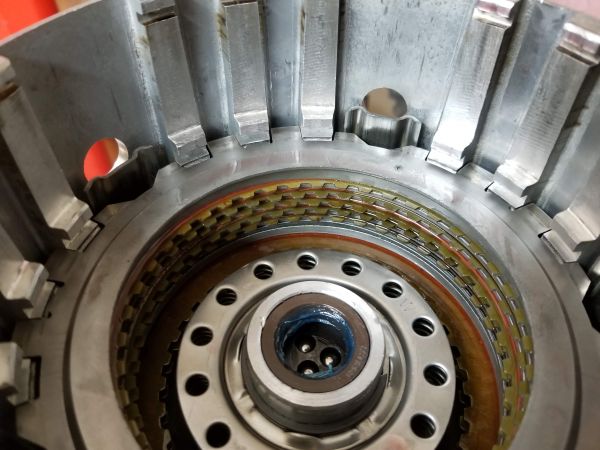 Reassembling the input drum.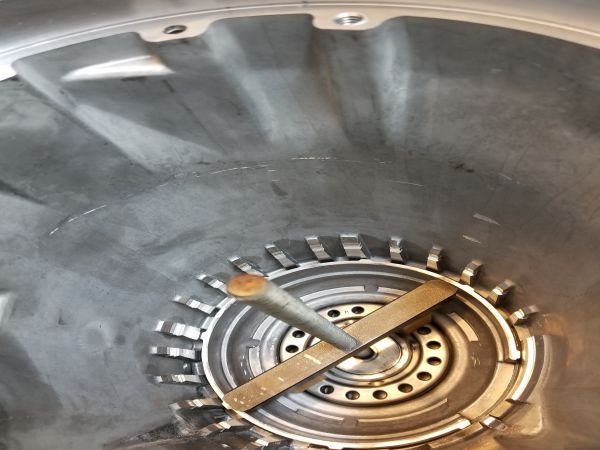 Reinstalling the reverse clutch. This is the only one you can't really do with regular clamps.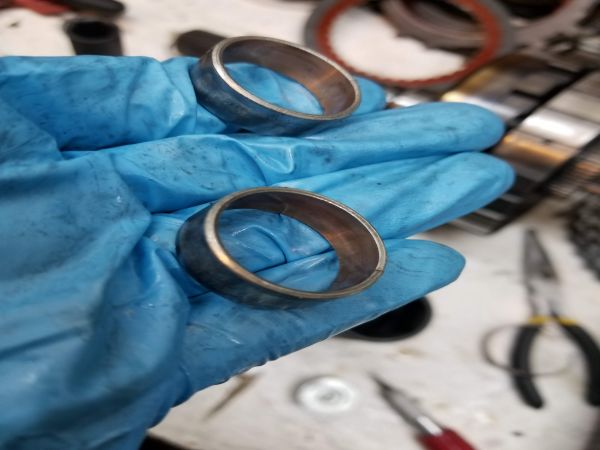 All bushings replaced.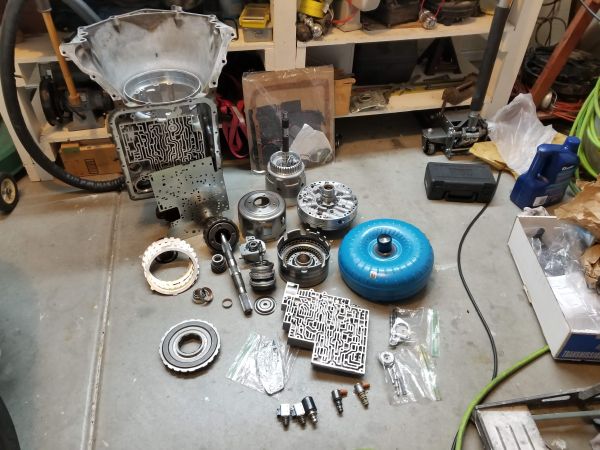 All parts ready for re-assembly.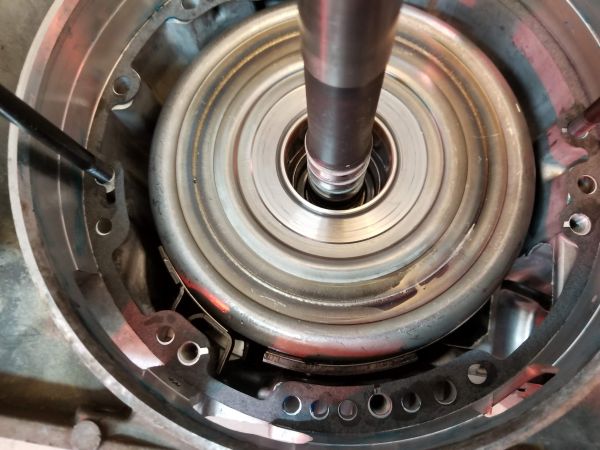 All parts of the transmission installed. End play checked, right in the middle of the spec.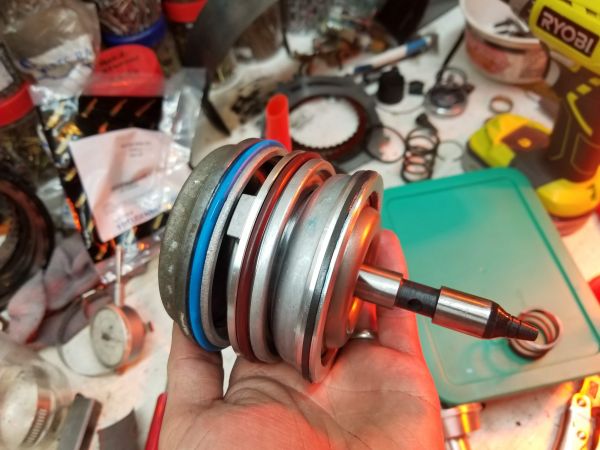 Servo rebuilt and end play checked. All was good here as well.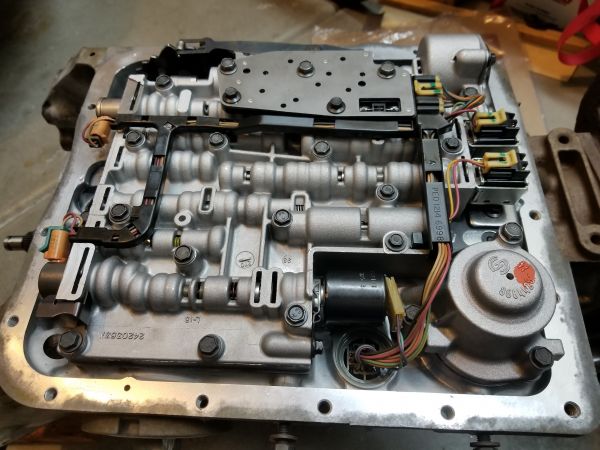 I tore the whole valve body down, cleaned and inspected everything. The valve that controls TC lockup was slightly worn, as is apparently common for these transmissions. We did the modification to make the converter lock completely instead of allowing a partial slip as it comes from the factory.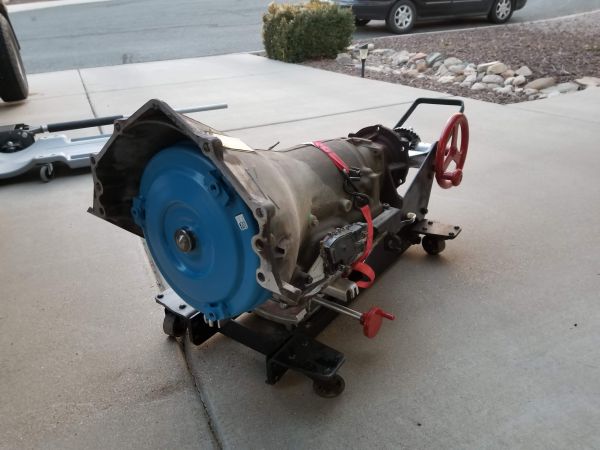 Here it is, ready to be re-installed. This was a big job. I didn't take any pictures of it but the pressure regulator in the pump was also worn. A local transmission shop bored that out and installed an aftermarket cartridge that improves line pressure rise vs rpm response. One of the check balls had significantly worn through the separator plate as well. After it was all back together and I drove it around, everything worked but I was still seeing a "flare" on the 2-3 shift, indicating slippage. Not good. I went back to the local transmission shop and we put a pressure gauge and his scan tool on it, then drove around. He noticed that the pressure gauge indicated the pressure was unusually low when shifting, probably causing the slippery shifts. But back at the shop, he used the scan tool to manually command different pressures to the transmission and saw on the pressure gauge that it was indeed outputting the correct pressure. Hmmm. At that point he suggested I go to the local pick-a-part and get another computer module. He had seen this before and a new computer resolved it. Sure enough, after swapping the module for a similar one, the problem went away and it shifted perfectly! I usually figure the PCM is the last thing to fail, but in this case I actually found a service bulletin issued that described this exact problem:

TSB #00-07-30-026: Auto. Trans. 1-2 and/or 2-3 Upshift Slip/Flare, No 3rd/4th (Revise VCM Wiring) - (Dec 21, 2000)